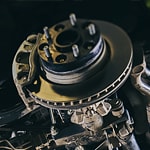 Mopar Vehicle Protection brings with it a lot of benefits. Here, at Bedard Bros. Chrysler Jeep Dodge, people ask regularly about the best ways to keep their vehicles in tip-top shape. For more serious repairs and jobs that require a lot of skill, it's usually recommended that trained professionals are the ones handing the job.
At Bedard Bros. Chrysler Jeep Dodge, we've found that Mopar Vehicle Protection has proven itself to be an effective way of managing your vehicle's state. With benefits like the guaranteed fixing and/or replacement of your four factory tires, this protection plan can definitely come in handy. Roadside assistance also comes with, so if you're in an emergency you'll have someone to call.
To learn more about this protection plan and what you can get with it, come by our dealership here in Cheshire. Our team can help you understand just what you'll be getting with Mopar Vehicle Protection, so reach out to us!